Reviews
These are reviews for counselors that work with Faithful Counseling. If you would like to review your counselor, please send your review to contact@faithfulcounseling.com
February 15, 2019
Review #44179
Written by A.. after counseling with Mattie Wellmon for 2 weeks
Mattie has been so helpful in working with me as I resolve some relational and personal issues. Her strengths are responding quickly, showing empathy and neutralizing the situation. She helps you discover how biblical wisdom and other counseling techniques can help you with your issues. I really appreciate her kindness and her listening ear. Faithful Counseling is a Godsend - easy to navigate, convenient timing, helpful counselor.
Review #44175
Written by V.I. after counseling with Patricia Nelson for 2 weeks
Pat is wonderful and has a wealth of knowledge, I feel very blessed I got her as my counselor. I have recommended this form counseling to several clients already!
Review #44176
Written by J.O. after counseling with Beverly Vanover for 2 months
Beverly did an amazing job helping me release myself from deep depression and anxiety. She presented me with a host of resources (books, videos, etc.) on selfcare, which met me right where I was, as well as listened carefully and intently to me during each session, providing guidance along the way. I can say without a doubt that Beverly has been an instrumental force aiding in an intense spiritual renewal and philosophical awakening for me.
Review #44138
Written by N.A. after counseling with Kristine Wullenweber for 3 weeks
Kristine is very quick to understand what my needs are. She responds quickly and completely, all with understanding, patience, and kindness.
February 14, 2019
Review #44136
Written by L.A. after counseling with Morgan Ash for 2 weeks
Morgan was extremely helpful in offering me wisdom and insight on a crucial matter in my life. She really understood what I needed and helped so much!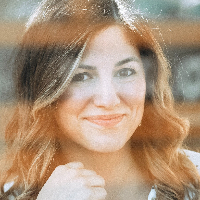 Morgan Ash
LCSW, Marriage & Family Therapist Associate
Review #44123
Written by D.E. after counseling with Dr. Lori Whatley for 2 weeks
Lori is comforting, She is very knowledgable and answers in a timely manner. She is great to talk to on the phone.
Review #44128
Written by J.E. after counseling with Dr. Kristen Martin for 2 months
Dr. Martin is amazing! She has so much optimism and kindness that makes her glow!!! She's really helping me with things that even I didn't realize! She is a true genuine person and she deserves the best in life.
Review #44116
Written by B.R. after counseling with Yolanda Pender for 10 months
Yolanda is truly an instrument of God. She has helped me through a variety of life challenges, on and off, over the past year. Her wisdom, insight, confidence, and caring manner are remarkable.